| Equipment |

The Michele Jeanne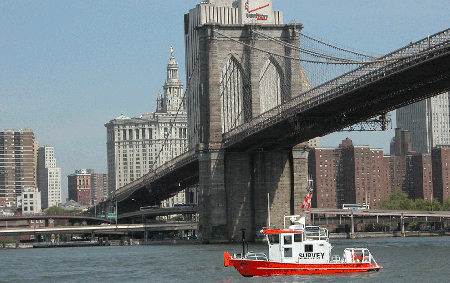 Our 34' Michele Jeanne was originally built in 1989 by SeaArk Marine Inc. in Monticello, Arkansas. She boasts two Cummins 6 BTA5.9-M2 turbo diesel engines coupled to ZF PDD 120 commercial stern drives driven through ZF Transmissions. The location of her specialized bow-mounted transducer bracket gives us the capability to retrieve precise echo-soundings right up to the face of structures.
The Michele Jeanne on-board survey equipment includes:
Innerspace Dual Frequency 456 Survey Fathometer

Trimble AG-GPS 132 Receiver

TSS DMS-10 Heave Compensator

Dell 450 Precision Workstation

Hypack Max Software
---
The Monark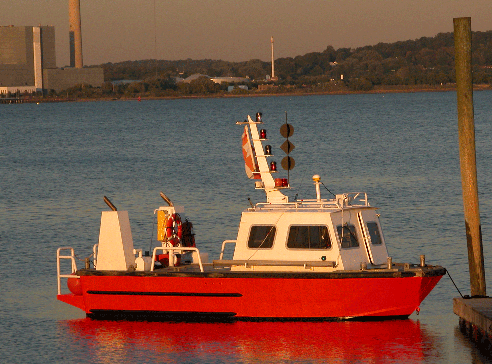 Our 24' Monark has been in service for over 10 years. This vessel, built in 1977, is small enough to be towed which gives us the capability to perform surveys in many different locations from Boston, MA to Charleston, SC.
The Monark on-board survey equipment includes:
Innerspace Thermal Depth Sounder 448 Survey Fathometer

Starlink DNAV-212 Differential GPS Receiver

TSS DMS-10 Heave Compensator

Toshiba Satellite 1805

Hypack Max Software